The Incident
Kamdyn slowly reached for his school bag and pulled out a piece of paper. His dad's eyes scanned the paper briefly and everything began to make sense. The paper was Kamdyn's schoolwork. It contained a bunch of math questions that Kamdyn had attempted to solve.
The Score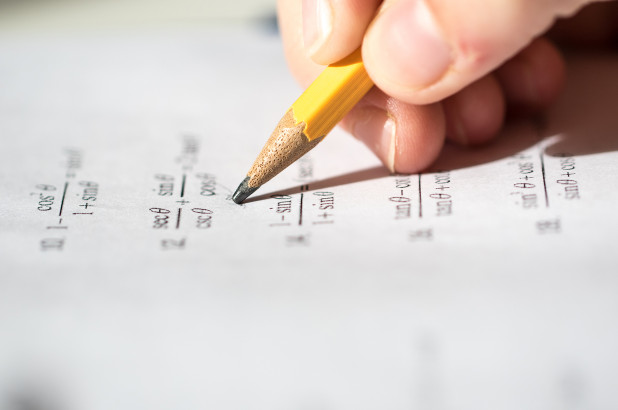 Chris came to know that Kamdyn was given three minutes to attempt as many questions as he could and his boy managed to do thirteen in three minutes, which was a good score by all standards, but his teacher, Alyssa, had a different opinion. 
The Remark
At the very top of the paper, Kamdyn's teacher had left a remark which said, "Absolutely pathetic! He answered 13 in 3 minutes! Sad." Chris frowned in confusion. He knows Kamdyn is good with numbers and always enjoyed doing his homework. He never cribs about studying, yet he keeps receiving complaints about his performance in school.
Good Student
His parents always received feedback from Kamdyn's teachers claiming that he is a bright kid so to receive so many complaints about him all of a sudden was strange. Even more strange was the fact that all of these complaints came from the same teacher, Alyssa Rupp Bohenek. She always had something negative to say about Kamdyn and was extremely hard to please.
Damaged Confidence
As a result, Kamdyn had been quite doubtful of his capabilities and has been getting bad grades for a while now. His performance was going more and more down by the day. His parents were concerned about what is happening. They were worried these complaints and criticisms are slowly but surely taking a toll on his self-confidence.
Kind Words
Chris looked at Kamdyn and smiled. He told him his talent and intelligence cannot be defined based on a  test score or anyone's opinion. He knew how talented his son is and didn't want him to be discouraged by such comments. Besides, he knew Kamdyn's score was not bad so this remark almost felt personal to him.