Mayonnaise+Essential Oil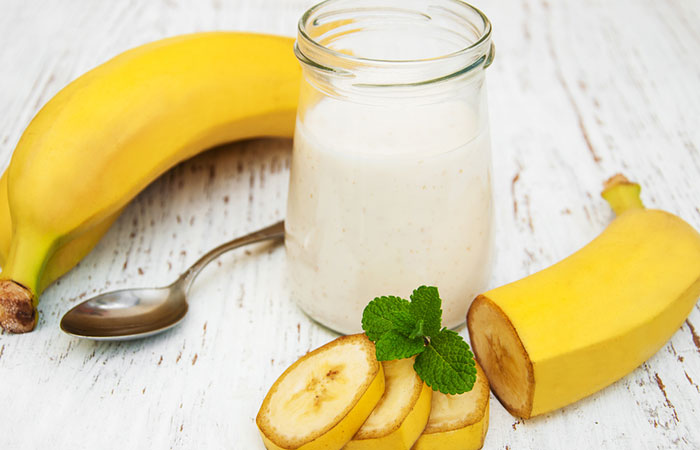 Why using mayonnaise as a food item only when you can use it in many other different ways. Use it for getting heavy, shiny and moisturized hair. Get a quarter cup of MAYONNAISE with some drops of ESSENTIAL OIL. Blend them well and brush them into your hair and scalp. Let it sit for half an hour and shampoo as usual.
Vinegar + Yogurt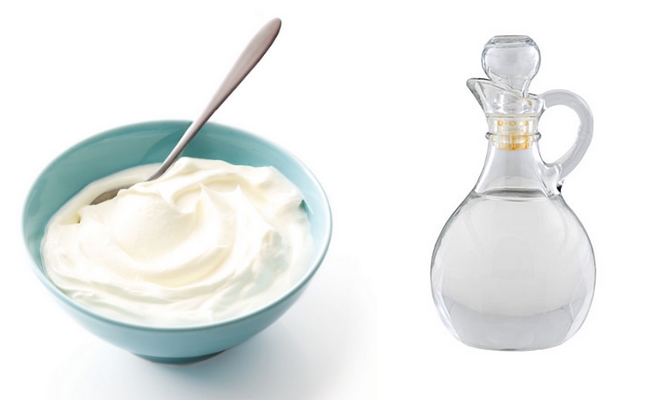 If you are facing oily and damaged hair then you should go for this mask. Put a teaspoon of vinegar in a bowl. Add a half a cup of yogurt into it. You can also mix a teaspoon of honey as it can give you more effective results. Apply them lavishly in your scalp and hair strand. Let that stay for about half an hour and wash it off after that.  
Strawberry+Coconut Oil+Honey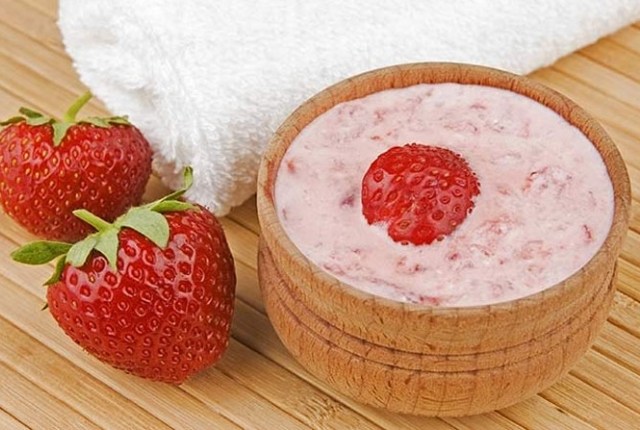 Mix 1 handful of fresh STRAWBERRIES, 1 tablespoon of COCONUT OIL, and 1 tablespoon of HONEY to get a smooth paste. Apply them evenly on your wet hair. Try to keep the mask on as long as you could. Get it washed after a while. The perk of using this mask is that you would not be needing an organic shampoo thanks to the sweet smell of strawberries.    
Flaxseeds + Lemon Juice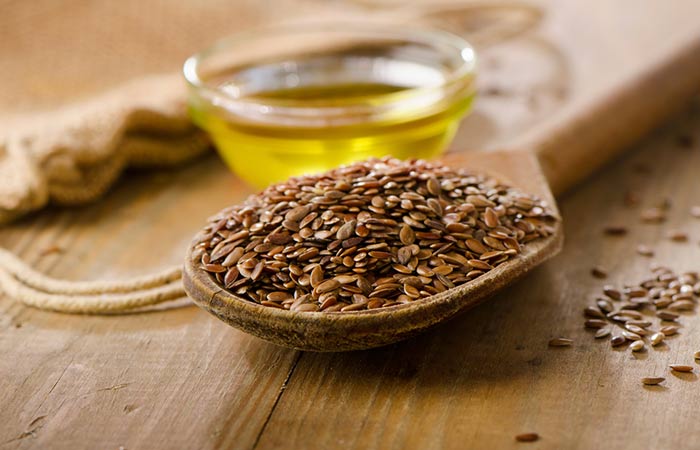 So, another amazing hair mask on our list is FLAXSEEDS and LEMON JUICE mask. Have a quarter cup of flax seeds in water and let it be there overnight. Get two cups of water to the flax seeds and boil it in the morning. Lower down the flame once it thickens and mix a half of lemon juice to it. After a while switch the heat off and wait for it to get cool. Finish it up by adding few drops of essential oil of your wish. Leave the paste on your head overnight or you can also use it as a styling gel.
Flaxseeds are replete with proteins and omega-3 fatty acids that help in the thickening of hair. It is equally beneficial in getting rid of dandruff.      
Sugar Water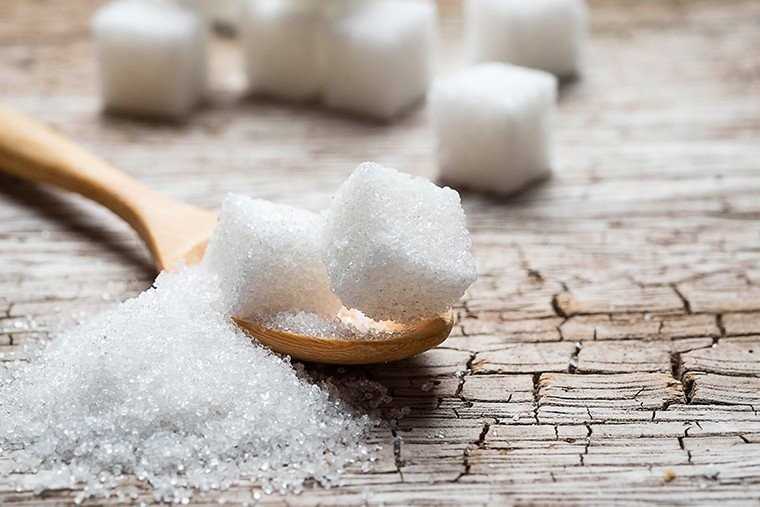 If you don't want to make any effort then try this hair mask. It is easy to make and greatly beneficial for your hair. Have a teaspoon of sugar added with a cup of water. After that get the water over your palms and massage your head with it.
The mask smoothens the hair to a great extent with sugar water as homemade hairspray.   
Lavender Oil+ Coconut Milk
Have two drops of LAVANDER OIL and COCONUT MILK in the same amount. Mix them well and apply them lavishly from root to tip. Let it stay overnight and make sure you are using a shower cap so that your bed sheet does not get stained. Then wash it off in the next morning with shampoo and conditioner.
It leaves your hair hydrated and healthy.