One Heart, Two Minds
Interestingly, Though Abby and Brittany have one body, both of them are controlled by their own mind. Consequently, the two have different hobbies, for instance, whereas Abby excels in mathematics, Brittany loves to write a lot. The good thing is that the duo never interferes in each other's likings.
Controlling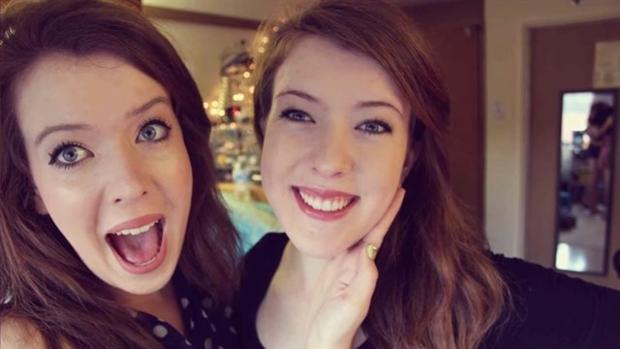 The duo controls each half part of their body respectively. The two girls control one leg and an arm of each part of their body. So in order to stand, walk or picking anything up, there should be the consent of both the girls. Usually, it does not pose any problem to them but sometimes it gets really irking. There have been instances when Abby wanted to have a walk and Brittany preferred sitting on the couch.
Physical Structure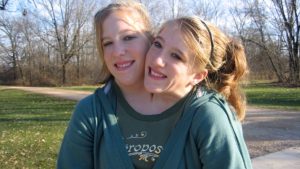 Their physical outlook is different too. Abby is taller than the Britty. Whereas Abby stands at 5 feet 2 inches, Brittany has the height of 4 feet 10 inches. Another thing that distinguishes them is their walking style. While walking Abby has her feet pressed on the ground on the other side, Brittany takes the help of her tiptoe. The difference in their walking style is quite visible. Some even think that they are walking lame. But that's not the case here.
Priorities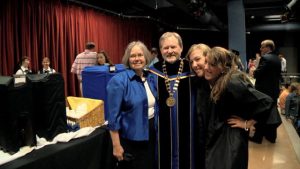 The two have different choices but what is common in their list of priorities is education. After completing their high school education in 2008.  After that, the duo has done their graduation from Bethel University in education. Their school life was not easy by any mean. Both the twins had their interest in different concentrations in their major. It was not the studies that proved challenging but the extra coursework that included physical activities and many more.
Drawbacks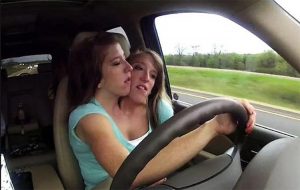 There is some perk of being conjoined with some drawbacks. Brittany Hensel explained that they had to give written driving test twice and had to clear supervised test couple of times in a line. The twins have divided the responsibility of driving the car. On the one hand, Abby handles all activity of right of the driver seat, Brittany takes charge of the left side. Their mother once said "I don't know what would happen if they got pulled over for speeding. Would they each get a ticket or just Abby because it's her foot on the accelerator?"
As One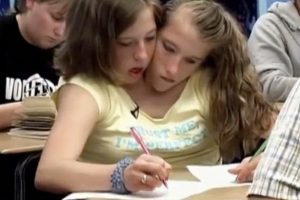 While writing any letter, application or email they mention themselves as one person. Abby maintains that the sisters understand each other feelings with almost no verbal communication. That is why when they write they don't have to ask each other anything.