Hurrying To Get The Pups
Brasher immediately went with the staff to fetch the puppies. Had the man not noticed the pups, what wrong would have gone with the baby. She opened the lid with a heavy heart and hope. Fortunately, the pus was alive and very happy to see her. They showed their happiness by wagging their tails at her and began to kiss them once Brasher and the man uplifted them in their arms. 
Snuggles!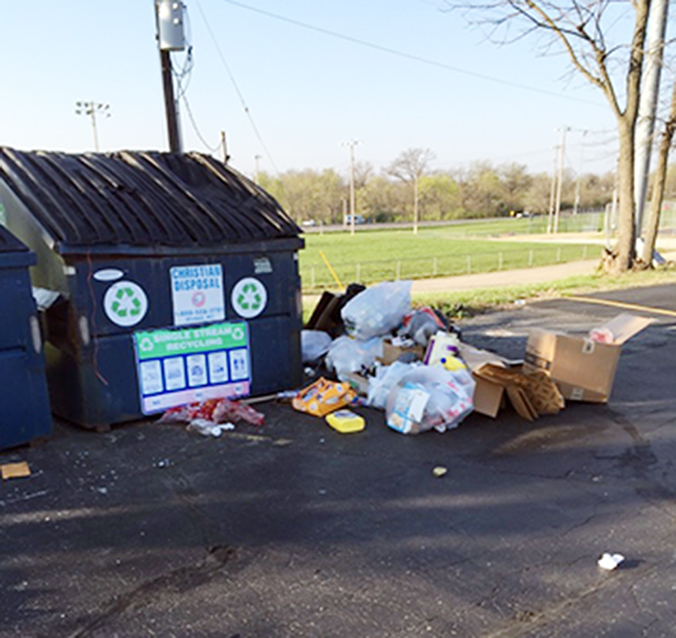 Brasher explained, "They immediately snuggled up to our kennel supervisor and were all tail wags when we offered them food and love." Just like any young child, these pups were in need of immense care and love at this stage. They finally got rescued but was that the end of their ordeal? Well, you'll see.   
Back To The Clinic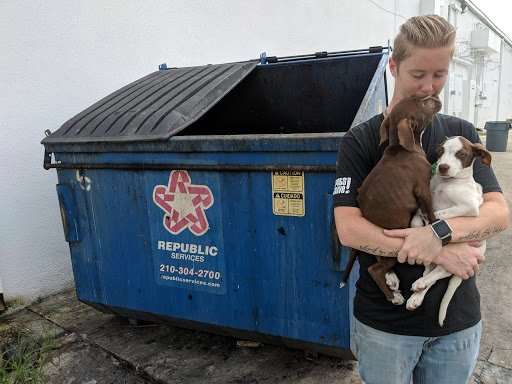 The first thing they did after having the pups was to take them to the clinic. Thereafter, they made them a bath as they were fully covered with fleas: "we could tell that was a new experience for them — they much preferred the food!" 
An Illegal And Inhumane Act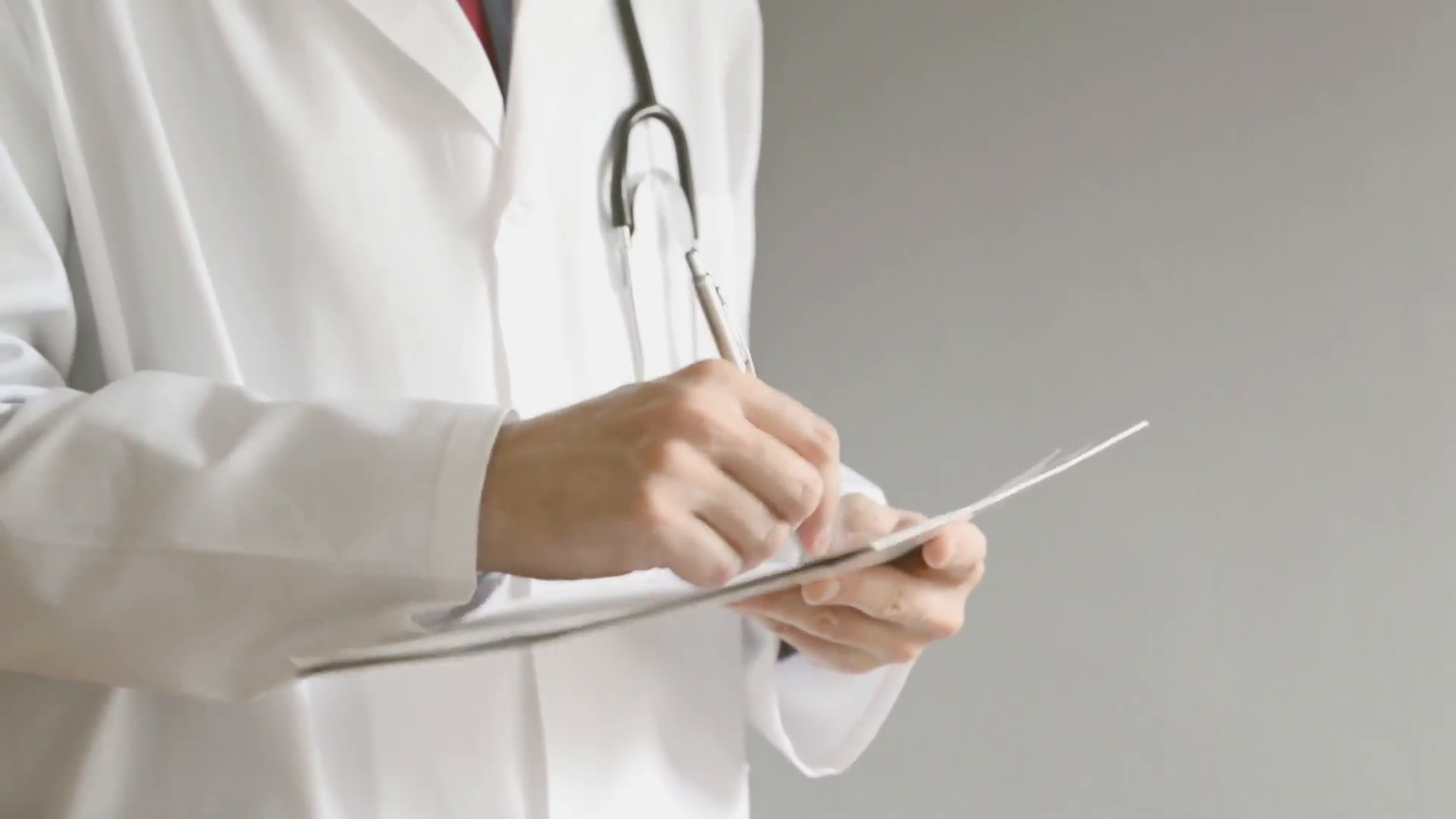 Carolyn Hinojosa, assistant clinic director criticized those who had dumped the pups in the trash bin by saying: "One it's illegal, two it's inhumane. If you didn't like your kid would you dump them in a dumpster? The police have been notified, they are looking for suspects who did dump them." No need to mention that both the pups were deprived of nourishment and were inflicted with many diseases. 
Crockett And Bowie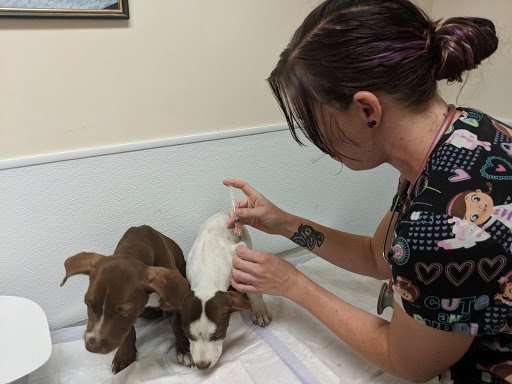 Later on, the dogs were named Bowie and Crockett. The vets checked them thoroughly to see if they had contracted any illness. Sadly, they had ringworm and parasites all over their body. By observing it looked as if Bowie was Crockett's big brother as he seemed to be in charge of both. The pup was very adorable and his friendly nature made everyone grow fond of him. Here is Brasher statement about them. 
Take My Food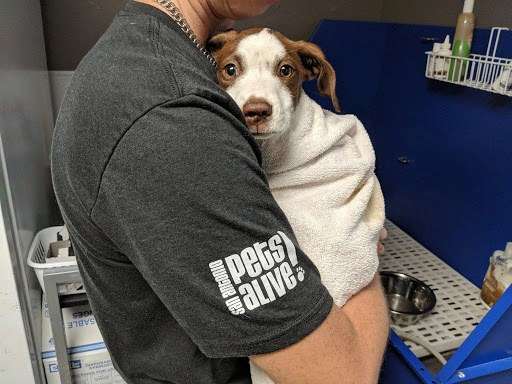 Whenever Crockett felt cold, Bowie would wrap him with his own body. Brasher explains, "When Crockett wouldn't eat, Bowie was taking pieces of his kibble and laying them by his face. I've never seen a puppy do that!" The man has been living around dogs for a long time now and has learned a lot about their behavior.