Travelling can be really fun. But it can be an embarrassing thing to see that your family members have come to pick you up from the airport with signboards that say a little too much. Just check these embarrassing greetings that have been used by these people to pick up their loved ones.
You Mean Duty?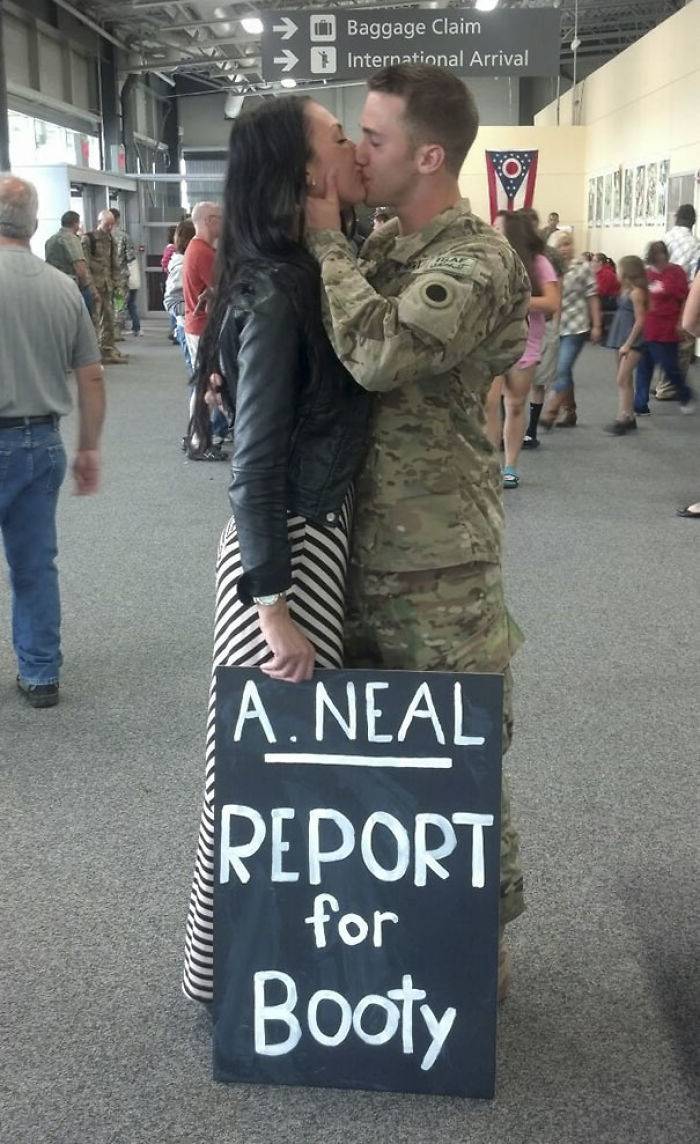 So does this lady deserve to get the award for 'Wife of the year' or what? This is such a clever sign and the wordplay is so smart. We are so sure A. Neal reported for booty on time every day henceforth.
A Survivor?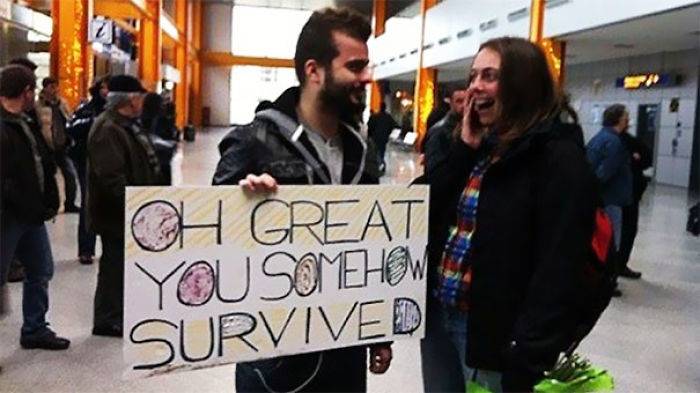 So is this a good way to pick up your sister? After she went to an uncharted territory followed by a long flight, this girl comes back to see her brother making fun of her trip. Well, she did survive so, enough said.
Very Creepy
Men like these need to get arrested immediately. He wants to score some by picking up loose women at the airport. We hope this is some kind of bet or prank because it is a little too extreme.
Say No More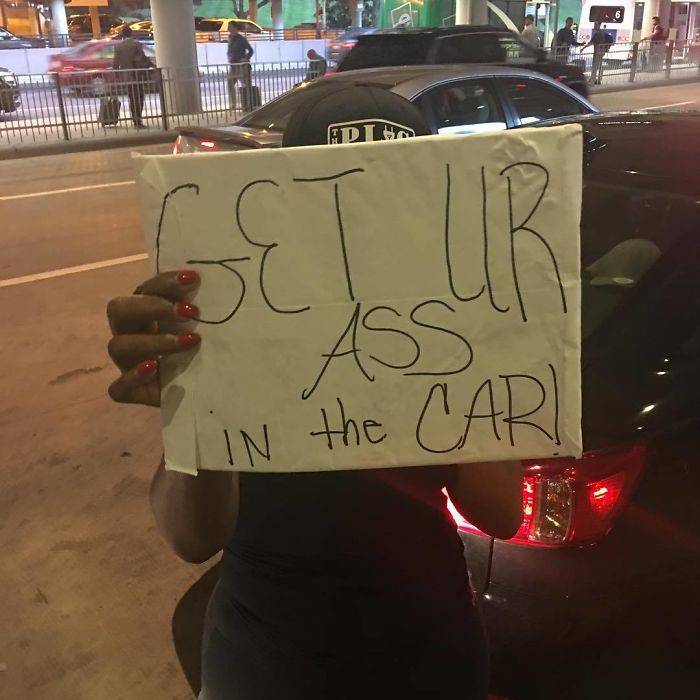 When you ask your girl to pick you up form the airport while she is too busy, this is what you will get. This feisty woman did not waste second and ordered her man to get into the car immediately.
Called I.D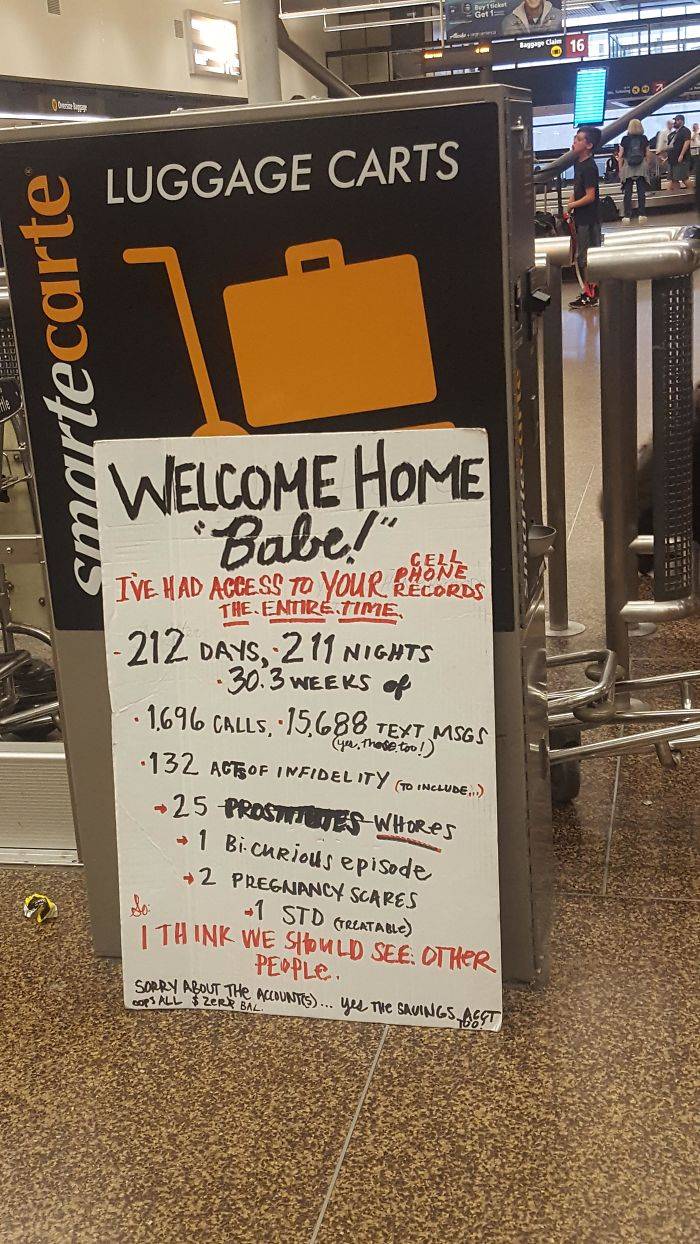 We have a feeling this couple is about to break into a long-awaited fight. Do you think the woman deserves to get humiliated like this? ok, then, would you pay to see them fight?
Holly Jolly Christmas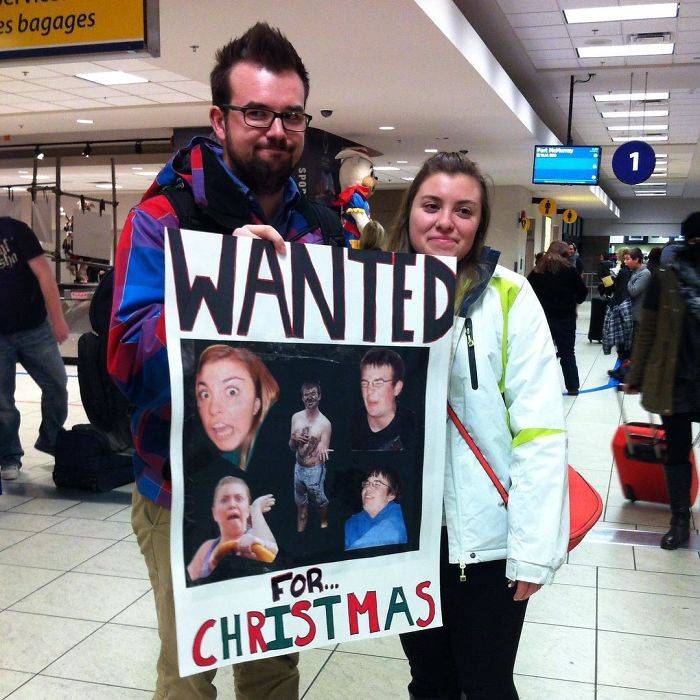 These guys are spreading the holiday spirit and cheer. We all know that we have all, at one point collected embarrassing photos of our friends and make a cute collage. No?